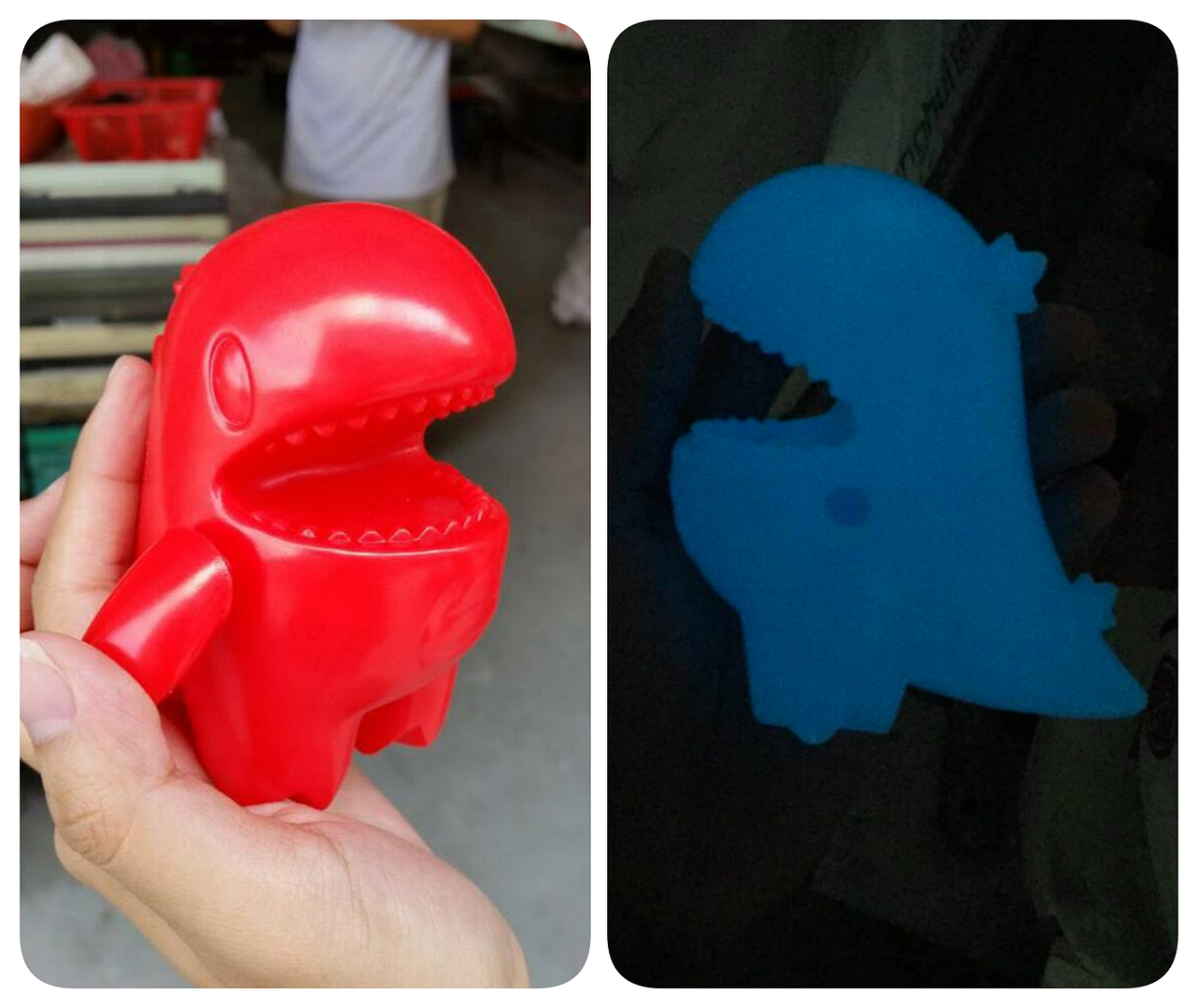 Well,
Monsterlittle
has always slipped under the radar even though many have fallen in love with his kawaii and chibi take on popular characters, like
Zootopia
,
Pokemon
and
Thor Kitty
, which is my absolute favourite. His first vinyl kaiju is simply called Dino,
first appearing in large resin format at TTF 2014
. This is something you throw at any annoying person. Guaranteed to grant you a few moments of peace and quiet. The much lighter mini pastel rainbow Dinos popped up at ToySoul in 2015. But now, with the help of
Unbox
, it seems like the first vinyl incarnate might be appearing at STGCC, and to make the deal even sweeter, it's a GID! Also, Monsterlittle has just confirmed that there will be four different versions. What exactly does that mean? Different colourways or different castings? *grabs face* There's only one way to find out. Production might be tight but you know you want to stalk Unbox at Booth AA44 or Monsterlittle at Booth AA19!
First posted at
Spanky
!